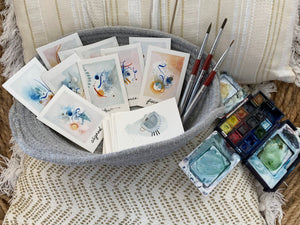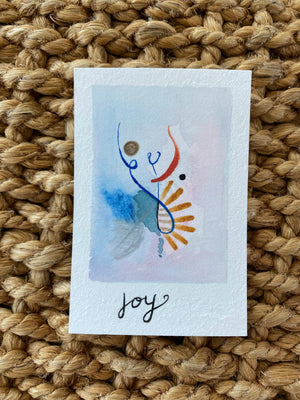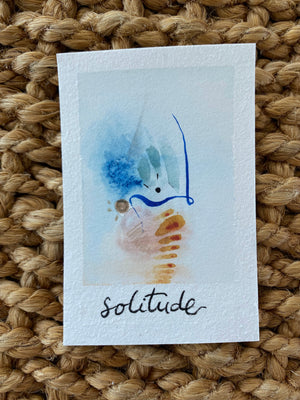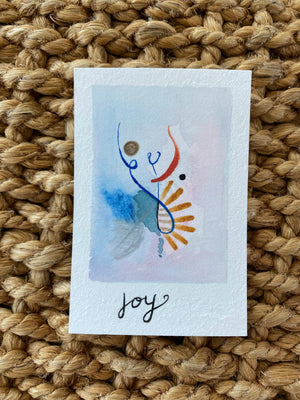 TimeScape Method Online (Abstract Watercolor Intention Setting Ritual Experience for 2024)
Intuitive Intention Setting + Watercolors" - A TimeScape Experience
Date: Sunday, January 21, 2024
Time: 4 PM PST / 7 PM EST
Duration: 2.5 hours


Pre-Registration Now Open – Limited Spots!
Dive into Creativity & Spirituality – Secure Your Spot Today!
Kickstart 2024 with a splash of color and a dash of soul connection! Join Luz's exclusive online workshop, "Intuitive Intention Setting + Watercolors," and transform your New Year's resolutions into a vibrant vision of success and self-discovery.
A Very Unique Planning and Visioning Experience 

With the unique TimeScape Method, you'll connect deeply with your intuition, crafting a personal card deck that's not just art – it's a roadmap to your dreams. This is a creative adventure into the heart of your aspirations through the lens of your unconscious.

You can do this with simple at-home materials or request a custom art kit from Luz for an added fee in your budget. 
Fun, Freedom, and Fulfillment in Every Brushstroke
Experience the joy of automatism, where your brush dances freely, guided by your innermost desires. Feel the thrill of creating something truly personal and powerful – a set of cards that's a beacon for your year ahead.
A Safe Space to Soar
In our nurturing online environment, you'll join a community of spirited explorers just like you. Together, we'll laugh, learn, and leap into 2024 with confidence and clarity. No painting experience necessary! 
Your Year, Your Vision, Your Masterpiece
Don't miss this chance to make 2024 your most colorful and fulfilling year yet. Spaces are limited, so sign up now and let's paint a brighter future together!